Enjoy Ca' Foscari
Sport
Enjoy sport with Ca' Foscari: if you are a student or an employee at Ca' Foscari University of Venice, you can choose the right sport for you among many activities and become part of the Ca' Foscari team. You will be able to share your passion with fellow students and colleagues and take part in national and international challenges and contests.
You can visit the boxes below or see the brochure in attachment to find out about the activities we offer.
Contacts
Cultural Promotion Office – Rowing activities
Sports director and organiser of rowing activites and events: Sergio Barichello
CUS Venezia (University Sport Center)
Rector's delegate for sports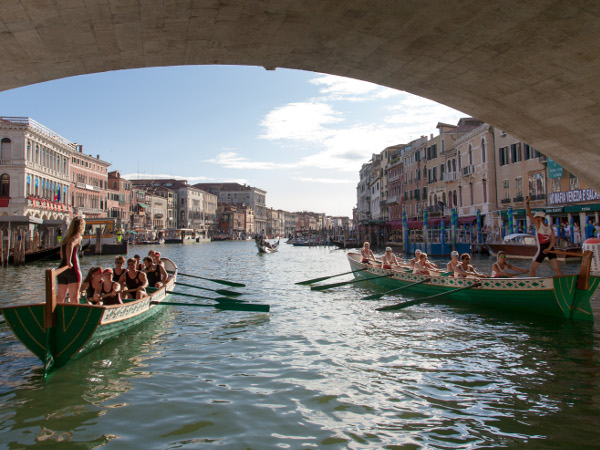 Voga
Take part in the water sports at Ca' Foscari: you can choose from a wide variety of activities. If you like rowing you can become part of the Dragon Boat team, of the Venetian rowing team (Voga), of the Galleon team, of the Kayak or of the Stand Up Paddling teams.
Discover also other sports activites [ITA] with Ca' Foscari!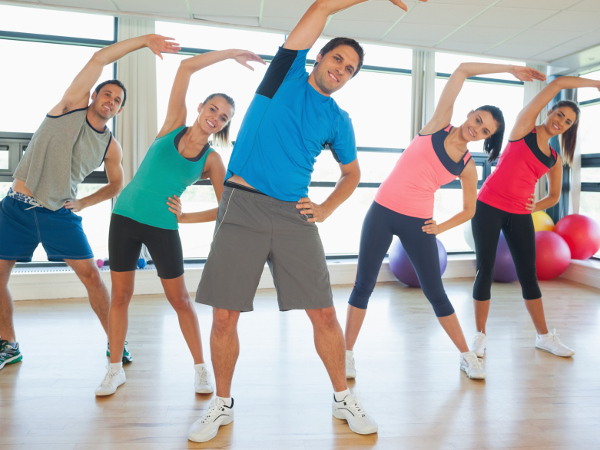 University Sports Centre of Venice (CUS)
The University Sports Centre of Venice (CUS) offers university students the possibility to participate in a wide variety of sports: judo and personal defence, aerobics and other kinds of gymnastics, fitness, volleyball, basketball, tennis, handball and five-aside-football. There is also a sauna. In the city centre and on the mainland there are also sports facilities for rowing and 'voga alla veneta', sailing, canoeing and kayaking, golf, horse riding, free climbing and swimming.
The CUS also offers university members the possibility to take part in summer and winter camps and organize interfaculty tournaments of football, volleyball, basketball, tennis and five-a-side football.
Culture
Come to Ca' Foscari and take part in the many cultural events organized by the university all year long such as Art Night Venezia, Incroci di civiltà the International literature festival, the theatrical season of the university, the Ca' Foscari Short Film Festival and much more. The University also organizes guided tours of its historical buildings to discover the atmosphere and history of the city.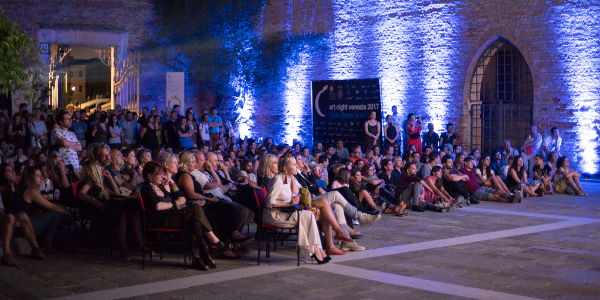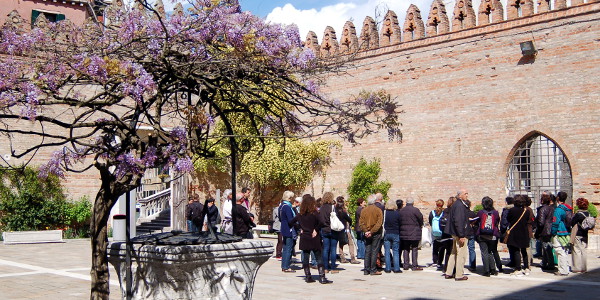 Graduates and students associations
Ca' Foscari Alumni [ITA] is the association of all former students of the university and organizes networking and identity initiatives.
Ca' Foscari students who wish to take part in leisure, learning, cultural support activities or organize and manage study groups may form associations of at least 30 students.
Registered student associations may request funding for their initiatives: announcement for the allocation of funds are made twice a year.
For further information visit the webpage www.unive.it/associazioni-studenti [ITA]
AIESEC - Venice

AIESEC [ITA] – originally an acronym for Association Internationale des Étudiants en Sciences Économiques et Commerciales – is a global, independent, not-for-profit organisation run by students and recent graduates of about 2,100 Higher Education Institutions. Founded in 1948 and present in over 110 countries with about 60,000 members, AIESEC is the largest youth-run organisation in the world.
Focused on providing a platform for youth leadership development, AIESEC offers young people the opportunity to participate in international internships for profit and non-profit organisation in the areas of management, technology, education and development, organise international projects and meetings, experience leadership and participate in a global learning environment.
Erasmus Student Network (ESN) - Venice

The Erasmus Student Network (ESN) [ITA] is one of the most important student associations in Europe. Founded in 1989 as a no-profit organisation, ESN supports and promots international mobility, by providing students with opportunities for cultural understanding and self-development under the principle of 'Students Helping Students'.
ESN works at three levels – international, national and local. At the moment there are over 12.000 members from 390 local sections in 36 countries, working on a volunteer basis in Higher Education Institutions all over Europe. ESN Italia was created in 1994 and nowadays has more than 40 local sections. In particular, ESN Venezia was created in July 2011, from the student association Meet a Mate of Ca' Foscari University of Venice. Through an exciting schedule of activities and events, ESN Venezia actively promotes foreign students' integration and international mobility programmes of Ca' Foscari University.
What does ESN Venezia do for Ca' Foscari students?
Thanks to the activities and the events organised by ESN Venezia, Ca' Foscari students can:
meet international students;
put into practice their knowledge of Ca' Foscari University and Venice by supporting other students;
organise and participate to many cultural events;
find out about different cultures and habits;
improve their language skills.
ESN Venezia also supports students who are coming back from an international mobility period and gives them the opportunity to continue living an exciting international experience.
What does ESN Venezia do for international students?
ESN Venezia support international students during their mobility period in Venice, organising many activities and events to improve their socialization and integration.
When the mobility period is over, ESN Venezia helps students keeping in touch by forming networks and groups.
How to join in?
Both Ca' Foscari students and international students can join in ESN Venezia anytime during the academic year by contacting directly ESN Venezia group at venezia_mam@esn.it
Gesshin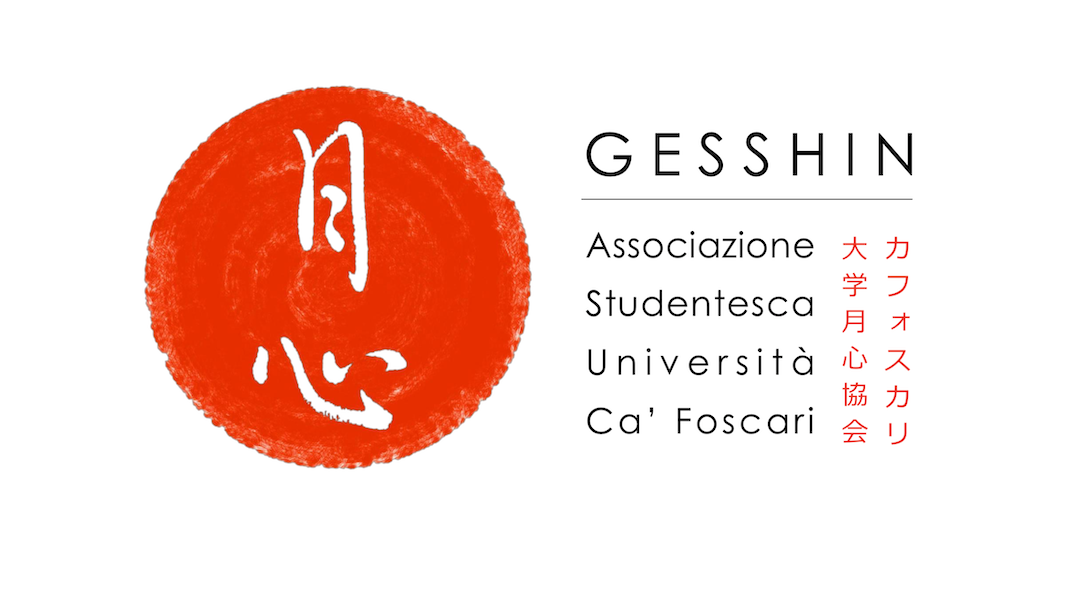 GESSHIN was born thanks to the passion and dedication of the students that are studying Japanese here at Ca' Foscari University.
Our main drive are your goals and interests, in fact through GESSHIN many students have already successfully organised conferences, workshops and other activities covering topics in Japanese theatre, society, history, religion and economics.
We are always looking for new and exciting ideas and all we ask is your participation!
Being part of GESSHIN is a great opportunity to expand your horizons not only by meeting new people that share your same academic passions and interests, but also to get in touch with researchers and professors that build up the frontier of Japanese studies.
As a student association our objective is to create a fertile ground for us students to reach our academic and professional goals. By becoming a member of GESSHIN you will be able to get into direct contact with researchers, journalists and professors from all over the world, benefitting from their knowledge and experience. Furthermore, while actively pursuing your own interests through GESSHIN you will also contribute to its growth bettering the experience of all the other fellow members.
For more info, contact us through our social networks
Facebook: https://www.facebook.com/gesshincafoscari
Youtube: https://www.youtube.com/channel/UChTQCsVhezu1CALFcic1BFw
Instagram: https://www.instagram.com/gesshin_cafoscari/
Facilities
University libraries
Facts and figures: Ca' Foscari in numbers, download the presentation brochure
Housing and canteens
History of Ca' Foscari University of Venice and of its main building, Ca' Foscari Palace.
Ca' Foscari Shop
Discover Ca' Foscari Shop, a concept store to promote the new line of Ca' Foscari's merch. The shop, located right in the heart of the University area in the main courtyard of the Foscari Palace, is available also online, on the e-commerce portal, where you can choose from a selection of clothing, accessories and stationery with our very own lion logo.
Last update: 22/11/2023