Giving value to ideas, from research to business
PInK - Promoting Innovation and Knowledge is Ca' Foscari University's portal dedicated to technology and knowledge transfer between University research and businesses, institutions and the region.
With PInK, the collaboration between the University and entrepreneurship takes shape, supporting the exploitation of research results and fostering innovation and development.
CSA - Services Centre for University Scientific Instruments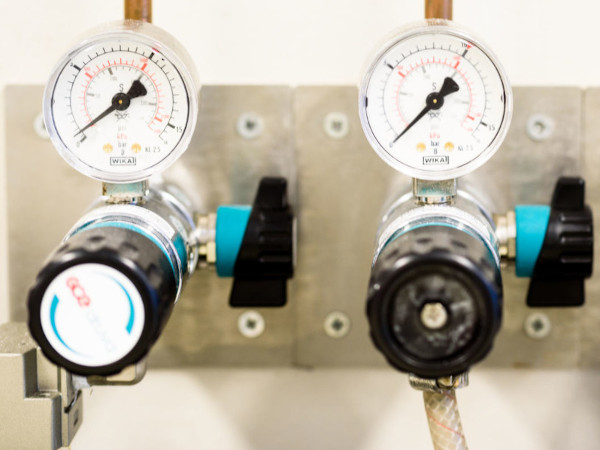 Do you need scientific instruments or specialist analysis?
Discover the university's equipment and technological platforms, access our research laboratories and Ca' Foscari's integrated skills to support research projects.
Highlights from Ca' Foscari News
Ca' Foscari has developed and tested innovative formulas for haircare, using parts of artichoke that are wasted at the Rialto market. This ESF project has involved workers from the Rialto market and a local haircare salon franchise.
At Ca' Foscari University of Venice, a science awareness project brings together biochemistry, analytical chemistry and information technology to fight PFAS pollution which affects the ecosystem and human health.
---
About
Partnership development
Defining and managing framework and timely strategic University-Business partnerships, opportunities of collaborative research and affiliation programmes.
Market-oriented approach
Supporting business creation (spin-off), providing assistance in patent applications and managing relations with third parties to distribute University developed technologies across the territory.

Expertise
Matching our university's scientific skills and business needs, supported by technology scouting, regularly updated.
Applied research
Joint research projects and laboratories with businesses on areas of common interest, services of on-demand research and consultancy.
Training and networking
Workshops and seminars on self-entrepreneurship, IP and patenting and networking meetings to enhance Ca' Foscari research skills.
Intellectual Property
Free valuation of business industrial property (for Italian SMEs) and assistance in protecting research findings (intellectual property rights, data and information confidentiality).
---
Forms and assistance
If you have any query about regulations, contracts, intellectual property management in your research projects and relations to external entities, please refer to the documents and forms available for the research and administrative staff of Ca' Foscari in the Personal Area.
Priority will be given to those requests for assisatance and services filled in through the online form.
---
Team
Ca' Foscari University of Venice
Ca' Foscari University Foundation
Rector's Delegate to Knowledge transfer
---
Innovation networks
PInK, participating as Ca' Foscari University of Venice or through its staff, collaborates with key associations in IP and innovation and takes part in national and international networks to give value to research.