Giving value to ideas, from research to business
PInK - Promoting Innovation and Knowledge is Ca' Foscari University's portal dedicated to technology and knowledge transfer between University research and businesses, institutions and the region.
With PInK, the collaboration between the University and entrepreneurship takes shape, supporting the exploitation of research results and fostering innovation and development.
CSA - Services Centre for University Scientific Instruments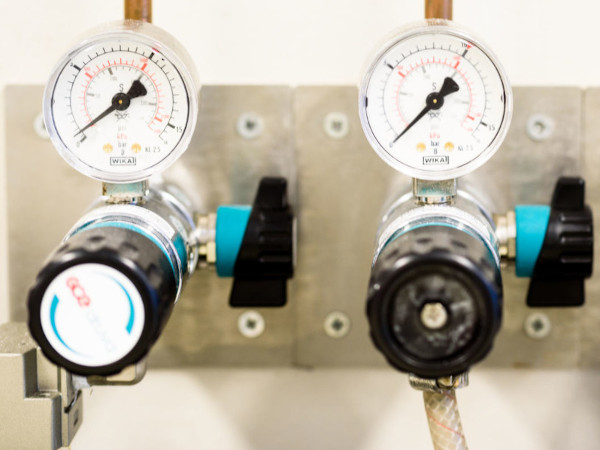 Do you need scientific instruments or specialist analysis?
Discover the university's equipment and technological platforms, access our research laboratories and Ca' Foscari's integrated skills to support research projects.
Highlights from Ca' Foscari News
The collaboration between Ca' Foscari and Agricola Lusia has delivered a system that scans and squeezes fruit, using mathematical models to determine the juiciness of oranges in a non-destructive way.
As part of the Res-Urbis project, Ca' Foscari researchers have patented a process to synthesize biodegradable polyester polymers from the organic fraction of domestic solid waste, effectively making a huge step forward towards an economy that wastes nothing.
#KnowledgeTransfer
All activities aimed at transferring knowledge from research to the market: making scientific and technological developments accessible to a wide range of users who, subsequently, can develop new products, processes, applications, materials or services.
#Services
Companies which want to invest in research and innovation or need to find innovative solutions to their "challenges" now have a dedicated interface for encountering the multidisciplinary scientific skills found at Ca' Foscari.
#ValuingIdeas
With a wide range of expertise and specialized services in the field of protection, management and exploitation of industrial property, PInK is the point of contact between different scientific-technological areas, and between the academic community and the business world.
#Innovation
Ca' Foscari University of Venice earns its place on the podium of Italian universities for the quality of research, with five Departments of Excellence selected by the Ministry of Education, Universities and Research.
---
Team
Ca' Foscari University of Venice
Ca' Foscari University Foundation
Rector's Delegate to Knowledge transfer