Expertise
Ca' Foscari has acquired expertise and experience to provide support to companies and entities in facing the global challenges brought about by socio-economic, environmental and technological changes.
PInK is the interface between the needs of businesses and the competencies developed in the university, supporting new methods of applied research and scientific cooperation between researchers and companies. By mapping the skills and studies develop by Ca' Foscari's researchers, we can identify the research activities most in line with the needs and interests of our partners.
For details about the researchers involved, ongoing or collaborative projects, technologies and patents in the following sectors, contact us: pink@unive.it.
Agri-food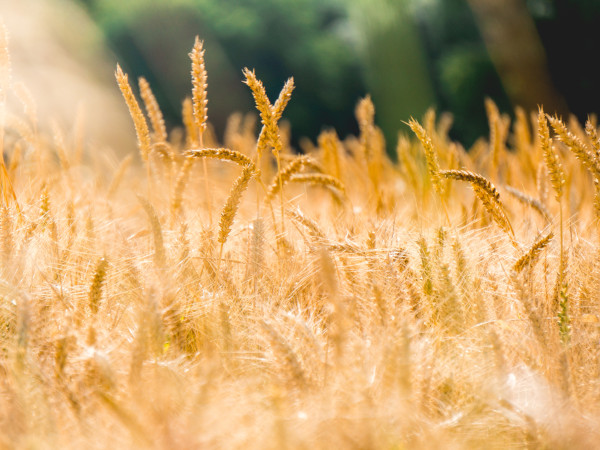 Agri-food is one of the sectors of excellence of the Made in Italy label and is a sector that is growing rapidly throughout the world, a leading player in food, leisure and online. This broad-ranging subject covers different areas of application studied at Ca' Foscari: from chemistry to economics, cultural history and new technology.
An accompaniment in the adoption of new strategies that also finds space and dedicated skills in the new Agri-Food Management & Innovation Lab [ITA], to face the challenges of today and tomorrow: digitization, the internationalization of markets, product and process innovation, changes in demand and consumers.
Chemical Analysis and Food Safety
Identification of chemical contaminants in foods, characterization the foods themselves from a physical-chemical point of view and tracing their origin according to the molecular composition.
Examples include chemical sensors for controlling milk safety and biosensors for gluten analysis; analytical and authentication studies of olive oil; evaluations of the use of new plant-based and/or naturally occurring additives.
To these are added skills in the sensory/organoleptic analysis of soils and their production capacity.
Nutraceutical analysis of food
We have developed techniques, including through supercritical CO2 extraction, to identify pharmacological properties and extract active ingredients from natural elements, such as cannabis sativa and its seeds, fruit and vegetables (such as Venetian radicchio), propolis and scraps from fish and fruit processing.
A specific strand is reserved for the study of plants as a food and medicine in popular culture.
Agro-industrial applications & waste valorization
Among the research applications that set us apart from the rest: the fishing industry (needs and environmental impact); the use of ancient cereals as fodder for livestock; the analysis of resources in agricultural production and the development of aquaponics - an ancient technique enhanced by new technologies for sustainable intensive crops.
The circular economy plays a central and transversal role in much of Ca' Foscari's research, whether it be valorizing agri-food waste for the extraction of active ingredients, for the creation of photoactive organic nanoparticles, or for the production of bioplastics, biogas, cosmetic bases, photovoltaic cells or innovative materials (such as food packaging film derived from crustacean exoskeletons).
Technology
The agri-food industry can benefit from the use of 4.0 tools, such as artificial vision and machine learning, to renew production and processes. Major applications include the automatic classification of foods, apps to manage shopping and products in the fridge or in the cupboards, application of robotics and artificial intelligence in the catering industry.
Food history, culture and economy
We study the culinary habits and food preservation methods of ancient and modern populations, focusing particularly on the Chinese market.
Food design and food culture are instead topics analysed in literature, from ancient times to contemporary culture (e.g. analysis of cooking blogs).
Food and culinary culture can also be promoted through the development of entrepreneurial initiatives and innovative teaching methods, through joint activities with students from Ca' Foscari focusing on companies' challenges.
The economic, environmental and social sustainability of the food industry is topical at Ca' Foscari, as well as food safety, the origin and traceability of food according to EU law, and the effects of climate change on food resources.
IT, data science, security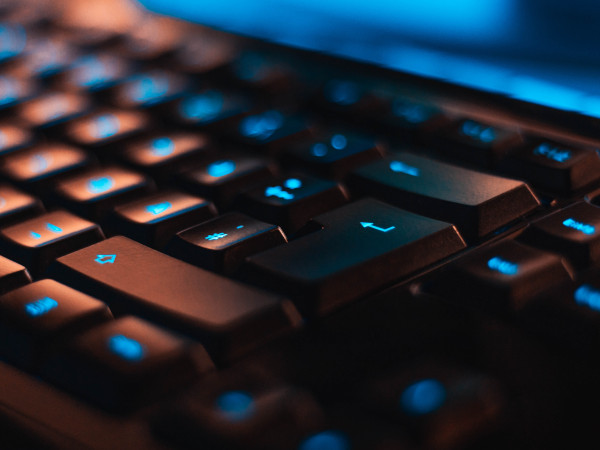 The history of companies is essential for technological revolution: company growth in the fourth industrial revolution is linked to and aimed at the digitization of methods, processes and technologies.
Ca' Foscari can provide support to companies and entities seeking the best strategies in step with the scientific developments of the sector to create value from their activities.
Among the hottest topics, the use of machine learning and data analysis tools that enable more immediate and safer human-machine interaction, automation within production lines and support software for routine activities.
Machine Learning & Computer Vision
Visualization methods and technologies: 2D and 3D reconstruction, recognition of objects, shapes and people, localization of objects and shapes within a specific environment… The results are very broad-ranging and can be applied to all areas: biometric applications, analysis of medical images for diagnosis, ad-hoc systems for non-contact quality control along the production line, mapping, modelling and forecasting of wave motion near offshore platforms and cargo ships, and many more.
Machine Learning is also applied to computational analysis by means of algorithms, extrapolating trends to identify anomalies or the need for maintenance. It is used in bioinformatics and computational design to study and simulate the behaviour of peptides and proteins, in medicine and pharmaceuticals to identify specific properties of molecules or in the comparison between proteins.
Data Analysis
Sensors, social platforms, texts, archives... large quantities of information can be analysed and transformed into knowledge for the innovation of products and production processes: Ca' Foscari can provide support and analytical methods of performance assessment and optimization in the use of resources and ranking of information.
Today's focus is no longer only on the product but also on the service: this is where data and web mining, design of the interaction between user and information, recognition of trends and patterns can indicate how to improve the relationship and build customer loyalty.
Mathematical and statistical models are also applied to financial markets and complex economic systems, such as in decision theories and risk analysis or in simulations (e.g. ecological networks for the study of the propagation of invasive diseases and species).
Cybersecurity and Ethical Hacking
Data analysis is also at the heart of applications for evaluating security protocols to identify the vulnerabilities of systems: for accessing confidential data and information, for identifying any disclosure of unauthorized information, for the security and integrity of internet sessions and for software cryptography and APIs in general. Ca' Foscari's Ethical Hackers can assess the vulnerabilities of production plants and suggest improvements and updates to corporate security systems.
Multimedia Interactive Interfaces
We study eco-feedback applications to gather information on the environmental impact of individual or group behaviour. We also study applications in home automation and building automation, with systems capable of managing and controlling different technologies used to improve the quality of life in domestic and work environments.
Ca' Foscari researchers are also involved in the field of Inclusive ICT and e-governance for the improvement of access to services and quality of life: for example, new technologies, portals and digital structures to facilitate relationships between citizens and authorities, individuals and organisations, employees and business administration.
Sustainability and Green Economy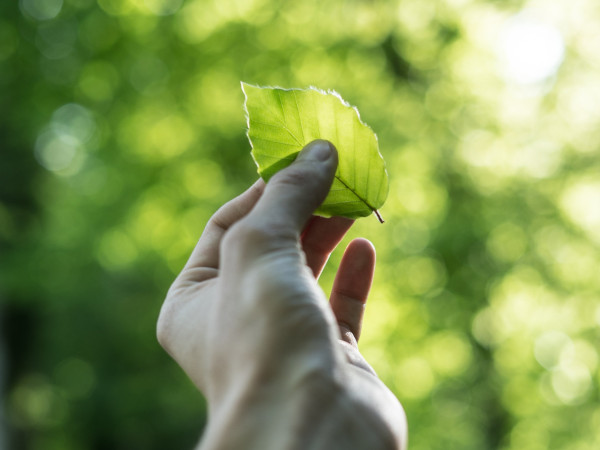 Sustainability as a corporate purpose, with no sector- or application limits: this is what more and more businesses are discovering, putting alongside profit consideration of the implications of business activity and its impact on society and the environment.
New decision-making models govern production operations and place the emphasis on renewed strategic questions and the re-evaluation of processes. Thus the direction is taken towards a more stable and positive relationship between economic profit, social acceptability and respect for nature.
Ca' Foscari has the expertise to support sustainable business.
Environmental sustainability
Researchers at Ca' Foscari are engaged in the valorization of waste biomass: innovative high performance materials produced from agricultural and industrial waste through eco-friendly organic synthesis, use of low toxicity solvents or reagents and products of renewable origin.
The applications are very wide ranging: lignins and tannins, derived from agricultural and forestry residues, can be transformed into micro and nanostructured materials for particularly resistant and antimicrobial barrier coatings, but also into vectors for cosmetics, nutraceuticals and pharmaceuticals; agri-food and fish industry waste can be used to extract, including using supercritical CO2 extraction, active ingredients or natural dyes for the preparation of photovoltaic cells, or even components for sensors and biomedicine; we can transform municipal solid waste (OFMSW) into completely biodegradable plastic and valorize biomasses to produce hydrogen from waste bioethanol.
Economic sustainability
We accompany businesses in the study and definition of sustainability strategies and pathways, e.g. in the conception, design and implementation of tools to measure the environmental impact in terms of CO2 emissions, water or energy consumption, including through customized models.
We compare internal and external perceptions of the company to create and improve brand awareness. The next step consists of strategic actions to align the objectives of corporate growth with a sustainability strategy and objectives, supported by tools to communicate the actions undertaken with greater precision (CO2 and H2O footprint, life cycle assessment, carbon management tools, compensation actions, certifications) and to facilitate dialogue with stakeholders and the end consumer.
Sustainability is also discussed in relation to traceability: study of design solutions to consolidate and implement processes of recognition of or adding value to the product or service, integration of sustainable organisational models, enhancement of the potential of data collection and information management.
Social sustainability
A company faces choices concerning the working conditions of its employees and the well-being of the community in which it operates, but also cultural pluralism and local traditions, of which it can be promoter through social concertation.
Ca' Foscari researchers can support businesses in identifying a roadmap for navigating social sustainability: from equity to access to services, the empowerment of all categories of workers, political participation and cultural identity. Corporate Social Responsibility (CSR) can also be a tool available to companies for shaping their business strategy, promoting innovation and better positioning on global markets.
New materials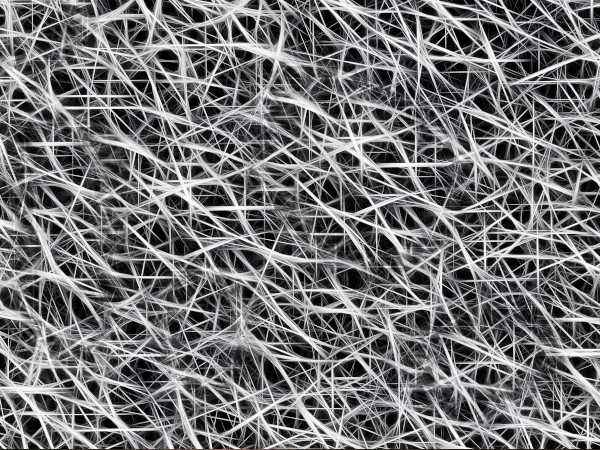 Great inventions are based on the details: at Ca' Foscari the innovation of materials is at the forefront of the development of ever-improving products, in terms of properties, efficiency and eco-sustainability.
Each material has multiple possible applications, developed specifically for the needs of the company and the consumer, in different industrial sectors.
Anti-counterfeiting
We have developed luminescent nanoparticles that can be dispersed in polymeric matrices or resins, invisible to the naked eye but detectable following irradiation with an IR source, with characteristics of lower cost and toxicity combined with greater flexibility of use.
Invisible, non-copyable biological markers compatible with all materials can instead give a legal identity to the materials to which they are applied, certifying and rendering uniquely traceable ancient and modern works.
Cultural assets
We have perfected products and technologies for the conservation of movable and immovable property, such as water-repellent coatings with nanoparticle additives for protecting cellulosic supports (paper and fabrics), in addition to optimizing the formulation of plaster that reduces rising damp and water-repellent mortar for protecting old walls.
Chemistry and plastics: waste valorization
Domestic solid waste (OFMSW) can be reused and valorized to obtain, through bacterial synthesis, thermoplastic polyester polymers (PHAs), precursors of biogas and bioplastics.
Tannin and lignin-based micro and nanostructured materials extracted from agricultural and forest residues are the basis of many highly innovative composite materials, such as coatings, paints and resins that have powerful antimicrobial properties, are very light resistant and have stronger barriers.
Cosmetics and Nutraceuticals
Inorganic and organic, micro and nanostructured materials (such as lignins, tannins, silica) can serve as effective UV filters. Not only that: naturally occurring or waste-derived components can be used to create an innovative cosmetic base that releases the active ingredients contained in a controlled way, ensuring optimal penetration of these ingredients in the skin and maximized effectiveness.
Construction
Purifying paints: a reductive term for many multifunctional materials that act as pollutant and cleaning agents suppressors, at the same time functioning as surface coatings, with insulating, decorative and protective properties, which are particularly useful in the construction sector.
Photovoltaics
Sustainable energy resources are a strand of research of particular interest at Ca' Foscari: in particular, photovoltaics, the subject of many ongoing studies, including patented circular economy processes; the development of materials, such as luminescent compounds that optimize the efficiency of the photovoltaic conversion of solar cells, and composite glass materials (nanostructured and non) prepared via physical and chemical synthesis for improved energy yield of solar panels.
Medicine and pharmaceuticals
Inorganic and organic nanoparticles (micro and nanocapsules of tannins, lignin, carbon dots and silica) as matrices for the administration of drugs and controlled release (drug delivery), as well as contrast media in medical imaging; peptide and protein based drugs, such as hormones, cytokines and antibodies, synthesized using genetic and cellular engineering techniques; new organometallic compounds for applications in chemotherapy.
Optics
Sunglasses lenses can be given a wide range of colours using simple and safe techniques easily integrated with existing production flows, thanks to innovative saline bath glass colouring methods. Materials are applied in thin layers that harden and protect surfaces (scratch-resistant material) or enhance them for decorative purposes. Or did you know that by doping lenses with luminescent compounds, ultraviolet light can be absorbed effectively and change the perception of colours? Commercial optics applies this method, in particular in mountain sports.
Textiles
The many uses of lignin, derived from agricultural or forestry waste, include the creation of micro and nanomaterials that, incorporated into the textile base, improve or innovate its characteristics, such as UV filters or antimicrobial properties.
Management for businesses
Innovation, entrepreneurship and internationality are the crucial basic concepts of research in management at Ca' Foscari.
On the one hand, the study of complex economic phenomena in a global market scenario, on the other the search for product, method and strategy innovation: these are the driving challenges for researchers, who acquire and transfer expertise that has an economic and social impact on the local area.
A set of wide-reaching applications and activities in which Ca' Foscari acts as a partner and reference for local businesses and authorities.
Business strategy, marketing and innovation
Strategy and business innovation are new and cross-cutting concepts that add value to a business: from risk analysis to the study of economic, social and environmental sustainability, internationalization (with particular reference to the markets) and statistical and experimental methods of big data analysis and process optimization.
Transversal skills, Organisation and Management of HR
Companies are also particularly interested in the study, development and knowledge transfer of behavioural economics and transversal skills. Understanding how decisions are made is the basis for creating experimentation software and platforms for decision making.
The application of tools and techniques relating to the knowledge and transfer of transferable behavioural and relational skills can also be a strength for in-house staff training.
Cultural management
The city of Venice and Ca' Foscari are a place of creation and meeting for all research activities concerning the management of cultural organisations and the creative industry, looking at the territorial dimension of cultural productions and the business, marketing and communication models of organisations operating in the sector.
Automotive
The study of the automotive sector at Ca' Foscari has an international dimension. Business strategy, innovation in mobility and sustainable mobility, supply chain management and consumer behaviour are just some of the topics covered. There is particular focus on analysing the trends of all industries related to the automotive sector, from regional to national and international level.
Digitization and Industry 4.0
Ca' Foscari supports entrepreneurship, the creation of start-ups and open and collaborative innovation initiatives towards the digital transformation of businesses, including medium and small enterprises, and of public administration. Activities, training and networking opportunities aim to spread the basic culture and practice of Industry 4.0 technologies, starting from the analysis of specific technological needs and supporting the strategic, decision-making and structural reorganisation of the company.
Circular Economy
Ca' Foscari is at the forefront on circular economy issues, including in the managerial field: we study the impact on business models, identifying market trends and promoting new technologies and business ideas through interdisciplinary collaboration between science and economics and management departments.
Digital technology, Humanities and Social impact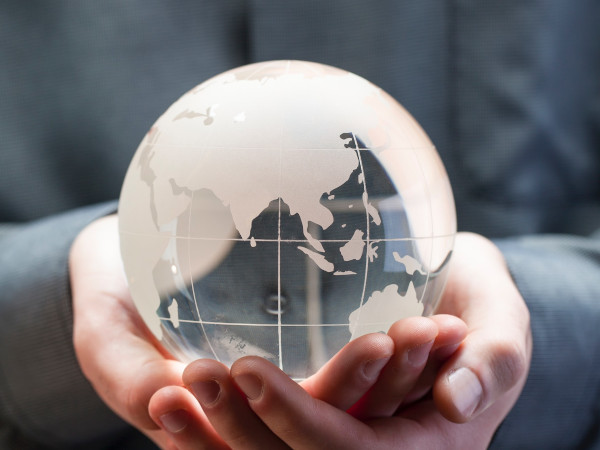 At Ca' Foscari the study of memory, culture, society and languages becomes part of their preservation, valorization and storytelling with the use of the tools offered by information technology. New practices of research, archiving and knowledge sharing open up a pioneering path to innovation, to build from time to time with institutions and companies.
This union finds in the Venice Centre for Digital and Public Humanities - VeDPH a centre of excellence for the development, accessibility and dissemination of projects in Digital and Public Humanities.
Art
If artistic assets remain mostly material objects, their conservation and use can benefit from the latest digital technologies to maximize their value with non-invasive methods.
Thanks to digital platforms it is possible to collect and link the artistic and conservative history of museum works of art (i.e. Venice Squeeze Project, AXON), choral books, or historical documents. Augmented reality programmes applied to VR viewers allow the fruition of art works and buildings, as well as their historical and/or evolutionary reconstruction at a distance (project "Tiepolo Virtual tour", App 'The life of artworks - La vita delle opere'). Digital tools created ad hoc for exhibitions and shows provide the viewer an enhanced experience and favors the association of performance, visual art and science (as in the Science Gallery Venice exhibition 'Illusion: nothing is as it seems').
The databases in which to organize, analyze and compare artistic and musical texts acquire more and more importance with the new technologies: a field in which Ca' Foscari University has developed several interdisciplinary experiences with teams of historians and computer scientists.
Companies are also increasingly using artistic paths to develop new and creative communication experiences of their own history and branding. The latest science and technology applications open up new possibilities of storytelling.
Not only conservation history, but also direct actions of preservation and protection: the research group in Science and Technology for the Conservation of Cultural Heritage deals with the study of new restoration materials and conservation techniques with an integrated, compatible and sustainable approach.
The startup Nasiertech, born in Ca' Foscari and then acquired by the company Brenta srl, patented a product for the sustainable removal of patinas of various kinds from different supports (read more); our spin off ARIES has instead created a unique and totally invisible genetic fingerprint that can be used as an anti-counterfeiting method, applying it on ancient and modern artifacts, made of different materials, such as canvas, paper and wood.
Archaeology
Thanks to new technologies, archaeological excavations have considerably expanded their research capabilities, with the possibility of viewing archaeological sites and fossil remains remotely (from the sky, underwater...) and studying the morphology of the territory to identify areas of archeological interest (archaeology & remote sensing).
When archaeology and technology meet, the experience may become immersive so that a territory can tells its story interweaving the leaving environment and the artificial transformations it has undergone.
Ancient texts, epigraphic writings and inscriptions find a way to reach a larger public through digital platforms and databases and broaden the horizons of research. Comparative studies between ancient evidences and findings held in other institutions and exchanges between researchers or interdisciplinary projects, crossing archaeological, linguistic and digital evidences can all find a new meaning in the age of the digital technology. They also represent a useful teaching tool in joint activities with high schools.
Discover the archaeological projects at Ca' Foscari
Languages
Foreign languages mean also encounter and comparison. For this reason e-learing platforms represent a fundamental tool to provide new ways to learn for students from different backgrounds and to combine more traditional study methods with the many possibilities of the web and applied technologies. An example among many is the Jalea platform, dedicated to the study of Japanese language. The platform uses the "BunParser" method: a system for glottodidactics for which Ca' Foscari has filed a patent application – the first in Italian from a language department.
Understanding a culture through its language and its non-verbal communication offers a fundamental advantage in international relationships: Ca' Foscari's LabCom [ITA] proposes a map [ITA] of intercultural communication. It is a tool to understand the cultural characteristics of other countries or ethnic groups and thus to overcome those potentially critical factors (not only linguistics, but also expressions, gestures, customs and all those forms of non-verbal communication that could generate misunderstandings or embarrassment) that could compromise negotiation, product development and business relationships. The lab offers also research and training for schools, companies and institutions, involving other areas such as music and sport.
History
"Learning from the past" is not just a simple way of saying: the lessons offered us by history have relevance for personal and collective behavior and become a useful support to decision-making, both in strategic endeavors and policymaking.
Among the most recent examples is the project "Porto Marghera: chronology of transformation" [ITA] which traces, one hundred years after its foundation, a fifty-year history of the deindustrialization of Porto Marghera, the Venetian area seat of important economic and productive activities.
Welfare
At Ca' Foscari, a multidisciplinary project is underway involving several departments of excellence for the creation of an IT infrastructure, with secure features, that extends the Electronic Health File of the Veneto Region and facilitates access to it for all citizens.
Also, of importance are the various studies and research projects on sociological aspects relating to the organization of work, the labor market, the relationship between work and health, and the internal migration to cover the gap between the labor market and geographical position. These are complemented by research in public governance, in social policies for innovation and in the economic-political dynamics of social challenges.
The value of human labor and its valorization in the transition to industry 4.0 remains the central aspect in the research of work and social impact: several studies on the effect of digitalization on human factors and welfare are conducted at Ca' Foscari.
Social inclusion
This includes all communication and stakeholder engagement activities: from social inclusion projects, such as platforms for sharing sign language, teaching materials and historical, linguistic and cultural documentation of deaf communities, to simultaneous sign language translation services. A spinoff at Ca' Foscari develops digital services for people with sensory disabilities and language disorders, from tourist guides to video-interpreting during meeting or medical visits.
Of interest are also the research in communication sciences, which highlight the influence and the impact that digitization has on communication between individuals and within communities.
The research of Ca' Foscari's departments