Job offers and recruiting encounters

The Placement Unit is an integrated system of services for graduating students and recent graduates intended to:
Provide them with support in analysing their aptitudes, motivations and competences in order to draw up a professional project consistent with their studies and recent developments in the world of work;
Provide them with support in their active job search;
Provide strategies to help them transform their personal and professional goals into reality;
Bring together university and world of work by creating occasions for direct encounters with professionals and recruiters.
Job Offers and Applications
Students, graduating students and recent graduates may check job offers in Italy and abroad posted in the Personal Area. A job posting board dedicated to candidates with at least one year of professional experience has been set up together with the Ca' Foscari alumni association.
The job vacancy board is divided into sections dedicated to the University's various disciplinary areas:
Economics
Linguistics
Sciences
Computer science
Humanities
Individuals in "protected categories "
Student jobs
To apply you should send your Curriculum Vitae to the company contacts given at the bottom of each offer.
12 months after your graduation, you can consult the Alumni Job Offers (in Italy and abroad) aimed at professional profiles with one or more years of experience, developed in cooperation with the Ca' Foscari Alumni association.
---
You can also send your CV to companies which collaborate with university. Consult the "Companies partner" area [ITA].
Recruiting Encounters
Throughout the year the Ca' Foscari Career Service organizes encounters with single enterprises, including international enterprises, to give students the opportunity to learn about their history, corporate values, areas of employment and selection procedures. The encounter also provides students with the occasion to submit their CVS, take part in short information talks or be selected for company assessments depending on the professional profiles being recruited.
---
Company Presentation
During the year you can join two different events to find out more about different company sectors such as: Finance & Consulting, Industry and Services, Fashion & Luxury, Retail & Consumer Goods, Food.
Connection with: company presentations during which recruiters and managers explain their organization in the round (brand history, values, internal structure, possible Graduate Program, etc.). To join a connection with, first check if your status corresponds to the ones requested (student, grad or graduated student), which is the subject area (Economics, Linguistics, Humanistic or Scientific) and which degree is requested (Triennial or Master), then sign up through the reservation link.
MeetUp with: company presentations you could apply for only if you send your CV and pass company's preselection. During a Meetup you could also have interviews for some job or stage open positions.
---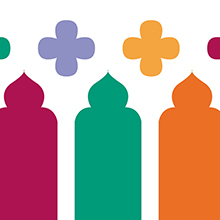 Career Day
Career day is an event dedicated to the meeting with some of the top Italian and international employers belonging to different business sectors (Finance & Consulting, Industry and Services, Retail & Consumer Goods, Fashion & Luxury).
Join Career Day to:
Know more about companies
Deliver your CV
Dialogue with the recruiters
Obtain information about required professional profiles, career opportunities and the selection process
Have a cognitive interview
Last update: 05/12/2022