The NRPP funding will support challenging scientific projects on topics of global relevance such as: cultural heritage, sustainable tourism, welfare and ageing, cybersecurity, environmental and financial risks, and technological innovation. The total funding also includes EUR 10 million recently allocated by the Ministry of University and Research (MUR).
Offices and venues of Ca' Foscari University of Venice will be closed on Monday, April 24 and Tuesday, April 25, 2023 for Liberation Day. BAUM and CFZ will be closed on April 25, but open on April 24 from 9 a.m. to 9 p.m. The Treviso Campus will be closed also on Thursday, April 27, 2023.
Applications are now open for Summer@SIE, the programme by Ca Foscari's School for International Education with courses on different engaging topics for everyone. Throughout the month of July, the SIE will offer summer schools in three different subject areas: Global Studies, Contemporary Art & Curatorship, and Classical Chinese and Japanese.
Javier Cercas, prominent Spanish writer and columnist, and Nicola Lagioia, writer, radio host, and director of Turin's International Book Fair, will inaugurate the sixteenth edition of Incroci di civiltà, the International Festival of Literature in Venice, on Wednesday 29 March at 5 p.m. at the Auditorium Santa Margherita.
The research project led by by Renata Sõukand, Associate Professor of Botany at Ca' Foscari, has created an advanced understanding of the dynamics involved in the transformation of ethnobotanical knowledge within traditional societies and minority ethnic groups, when faced with attempts by dominant forces to unify and erode this practical knowledge.
A new study published in Nature Geoscience and carried out by Ca' Foscari University of Venice, in collaboration with the Institute of Polar Sciences of the National Research Council and other international partners, shows that the sea ice melting following temperature increase during the last glacial-interglacial transition caused a higher release of mercury into the atmosphere.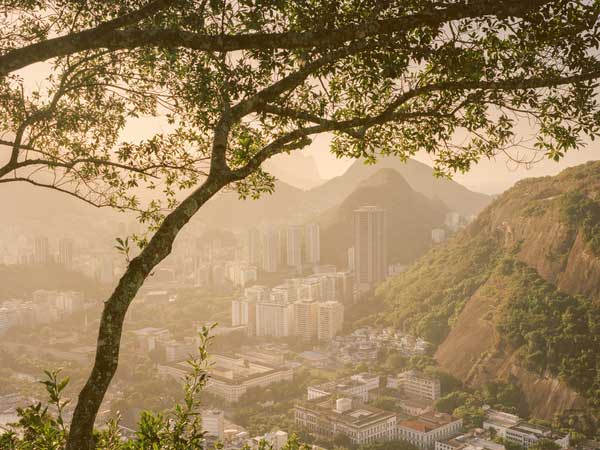 The Cooling Solution is a scientific project that uses photography to investigate how people of different socioeconomic backgrounds around the world adapt to high temperatures and humidity.
Emilia Romagna, one of the Italian regions with the highest level of hydrogeological risk, was recently the victim of a "perfect storm": several concurring elements that triggered floods and landslides with disastrous consequences. We discussed the situation with Enrico Bertuzzo, Professor of Hydrology at the Ca' Foscari Department of Environmental Sciences, Informatics and Statistics.
On Saturday, May 13th, the mixed crew of Ca' Foscari and Iuav secured the first place in the 6th edition of the Lion Cup, the international university Dragon Boat competition. Steering the boat was Zahra Ghahtani, an Iranian student who chose Ca' Foscari and Venice to pursue her dreams.
Ca' Foscari is entering a growing number of international agreements with prestigious partners from all over the world. During her recent mission to China, Rector Tiziana Lippiello signed two agreements with important academic institutions: Fudan University di Shanghai and Xiamen University in the Fujian province.