Our School
Since 1868, we have welcomed students from around the world to study with us. Venice School of Management (VSM) is part of Ca' Foscari University, recognised as a public university by the Italian Ministry of University and Research (MUR – Ministero dell'Università e della Ricerca).

Founded on August 6th 1868 as the 'Scuola Superiore di Commercio' (Advanced School for Commerce), Ca' Foscari was the first Italian institution to provide advanced education in Business and Economics, and the second in Europe. The original head offices are still located in the grand Gothic palace "volta de canal" (on the bend of the Grand Canal), in the heart of Venice.
In 1971, together with Bocconi University, VSM launched the first bachelor's degree course in management available in Italy.
In 1984, then, the School was formally transformed into a Department, in accordance with national regulations, as an institution able to guarantee the integration between theoretical exploration and research, and also to offer the most advanced higher education opportunities, with the aim to raise a new generation of top managers and innovative minds to tackle the numerous challenges that the growing economy of Northern Italy is facing.

In 2004, the Department moved to the new campus of San Giobbe, where it is still located today. The Department of Management is now recognised as 'Venice School of Management', one of the best Schools in Italy in the field of business and management.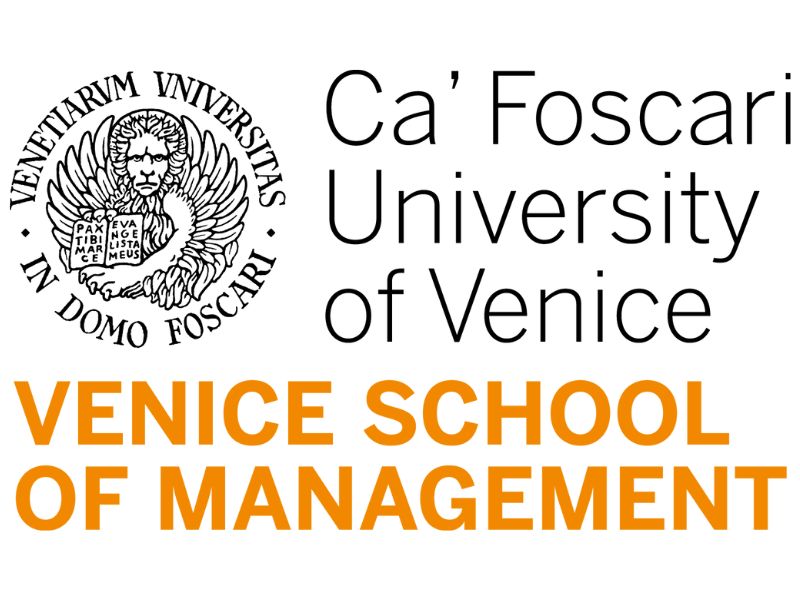 Vision
As a School of Management, we aspire to be a point of reference in Italy and Europe, and from Venice we act as a bridge and forge of ideas, to spark the debate on the Grand Challenges of the future.
We want to:
offer an engaging learning experience that inspires a process of growth, guided by the values of inclusiveness, sustainability, critical thinking and creativity;
instil in our students the ability to explore and discover the core essence of their own future as conscious and responsible citizens, managers, entrepreneurs and professionals;
promote our identity as an open community, aiming to integrate different perspectives, supporting and developing research capable of interpreting an economic and social context that is undergoing a profound change;
contribute to the international scientific debate in order to respond to the needs of businesses, institutions, and society, combining competitiveness and sustainability.
Mission
Rooted in the history of Venice, we view our school as a nexus with the world, where teaching, research and engagement with practice respond to global as well as local calls to action.
As a public academic institution, we are committed to granting everyone access to the opportunity of achieving a responsible impact.
We generate and spread the knowledge needed to reimagine our common future.
We promote a hybrid mindset where business growth is intertwined with sustainable development.
Core values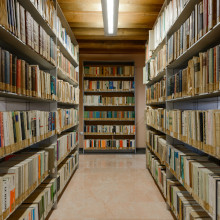 Multidisciplinarity
Since Ca' Foscari's founding, when business studies were integrated with languages and humanities, the School has been used to multidisciplinarity. Nowadays, it recognises the value of integrating different perspectives into its research.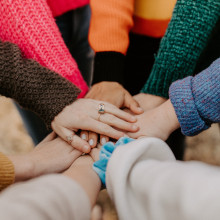 Ethics, sustainability and inclusion
Coherently with its identity as a public university, the School is against any kind of discrimination and wants to offer equal opportunities for personal and professional development to its national and international students, faculty and staff. The School aims at training citizens of a future society based on an open dialogue among people of different cultures, backgrounds and nationalities.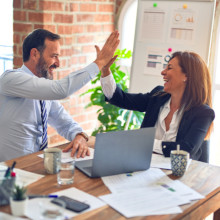 Experiential learning
The School considers the learning experience as one of its strengths and wants to keep creating a personally and professionally enriching experience for the participants in its programmes, also benefiting from collaborations between the academic and business worlds and leveraging digitalisation.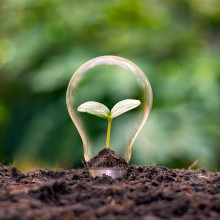 Research excellence for society
The School pursues research excellence in all of its research areas, believing that high-quality research can generate applied research with a strong positive impact on society.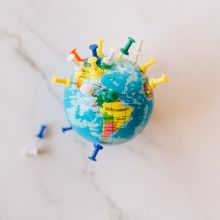 Internationalisation
The School recognises the value of diversity and of the multiplicity of perspectives that can be gained from building a network of international collaborations, and aims at offering an international experience to students and faculty.
Why our school
As stated in our mission, at Venice School of Management, we view our school as a nexus with the world, where teaching, research and engagement with practice respond to global as well as local calls to action.
With this in mind, we design our course offerings with the strategic guidance of an International Advisory Board and engage with top academics and innovative leaders and practitioners, to empower students to truly address the challenges that society will ask them to face and make a positive impact, while at the same time being prepared to embrace their future and become the next generation of managers.
As a public academic institution, we are committed to ensuring everyone access to the opportunity of achieving a responsible impact. And we do so by providing scholarships each year and promoting our core values to all the stakeholders involved in the School's activities.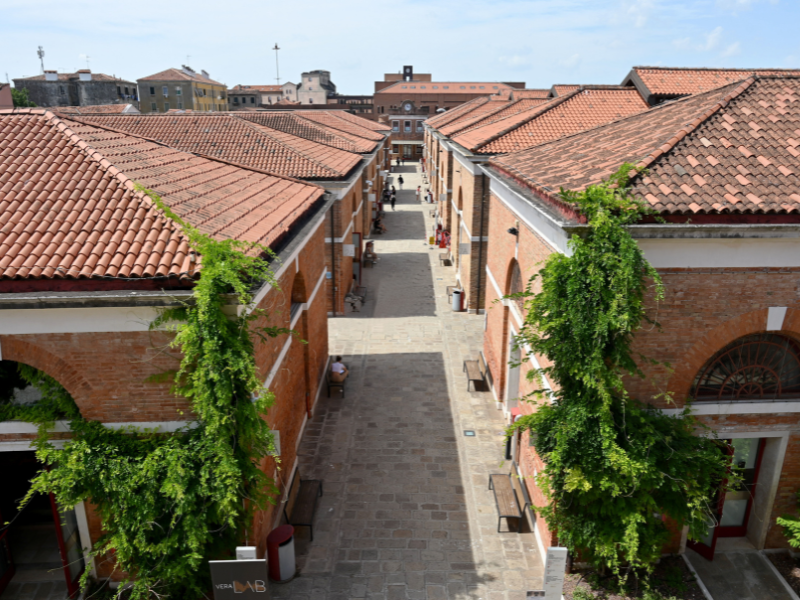 Where we are
Headquarters
San Giobbe Campus
Cannaregio 873, Fondamenta San Giobbe,
30121 Venice - Italy
Our background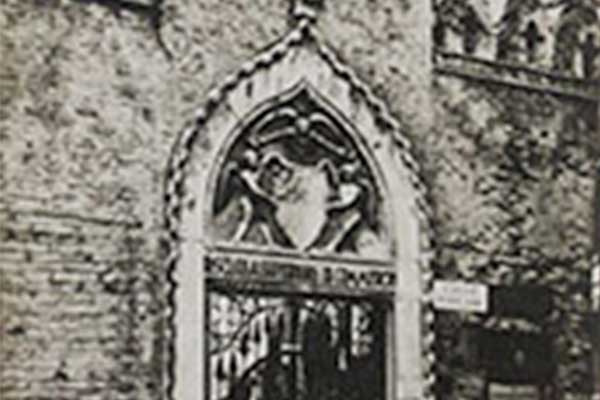 1868
On August 6th, 1868 the 'Regia Scuola Superiore di Commercio' (Royal Higher School of Commerce) now Ca' Foscari University of Venice, was founded. It represents the first Business School in Italy and the second in Europe.
From the very beginning, the School integrated theoretical exploration with practical approaches, combining it with the study of Western and Eastern languages. The aim was to provide students with a solid and effective education in economics and busines.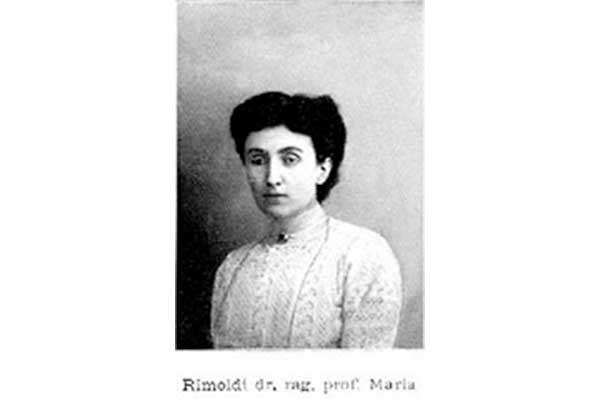 1906
Maria Rimoldi (1884-1958) was the first woman to graduate from Ca' Foscari, in Business, in 1906. In 1908 she also graduated in Accounting and in 1909 she obtained the Master's Degree in Accounting.
A teacher by profession, she played a prominent role in the society of the last century, thanks to her commitment to women's emancipation.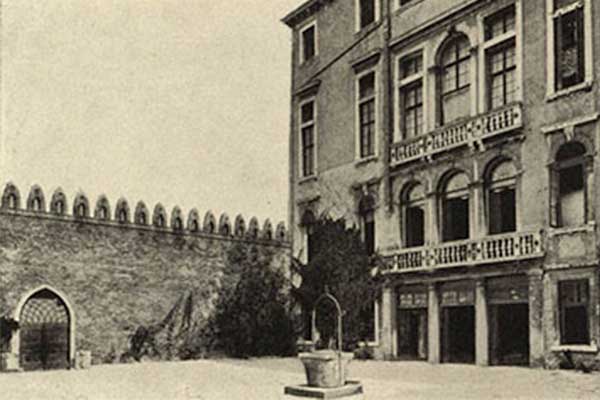 1936
The Royal Higher School of Commerce became a state university. At the same time the Faculty of Economics and Commerce was founded, renamed Faculty of Economics in 1994.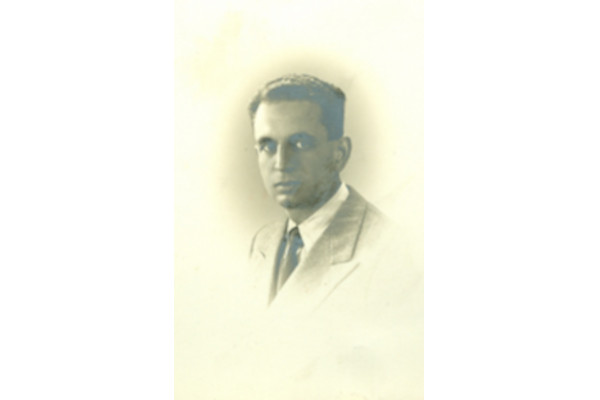 1971
Within the Faculty of Economics (Economia e Commercio), Pasquale Saraceno, Emeritus Professor at Ca' Foscari since 1959, created a degree course in Economia Aziendale (Management) alongside the traditional course in Economia e Commercio (Economics). Three research/teaching centres (management labs related to institutions and accounting, banking and financial products, and management) represented the core teaching activities required by the new degree programme. In the same year, the bachelor degree in Economia Aziendale (Management) was also activated at Bocconi University, in Milan.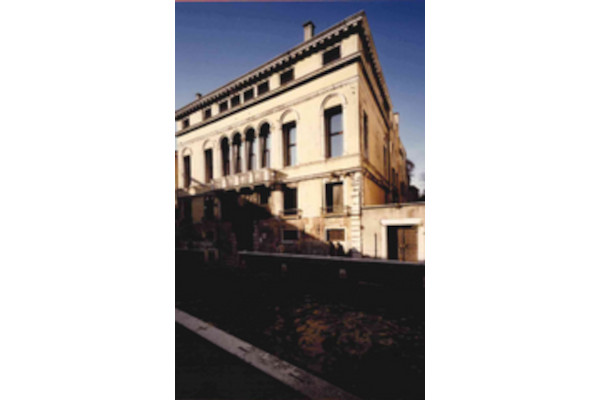 1984
The Department of Economia e Direzione Aziendale (Management) was established on January 1st, 1984 with the formal integration of the pre-existing laboratories.
Originally, it was located at the Ca' Bembo Palace and contributed to marking a distinct identity compared to other university departments. It was intended to assume a clear focus on the development of knowledge and the creation of specific competences needed to effectively manage any kind of business (e.g. enterprises, non-profit, public companies and financial intermediaries).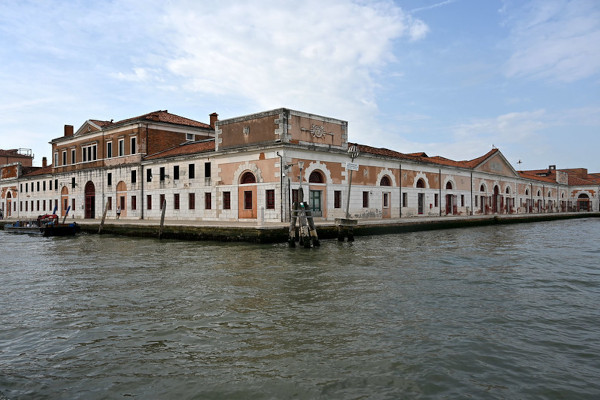 2004
In 2004, the Department of Economia e Direzione Aziendale (Management) moved to the new campus at San Giobbe (Cannaregio area); the location was equipped with lecture rooms, research labs and other facilities.
The campus library has five kilometres of open shelves, over 200,000 volumes, specific electronic resources for research purposes, support services for users, and study areas. It is also considered as one of the most important libraries for the fields of Economics and Management in Italy.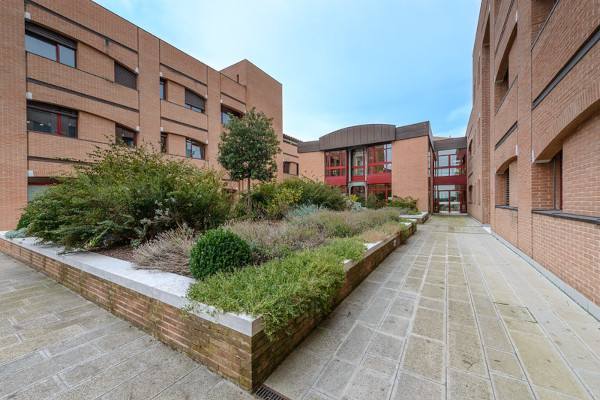 2011
The Department formally changed its current denomination to Department of Management in 2011 and today encompasses resources related to a broad range of scientific areas of modern business management. The Department carries out scientific research, applied research, as well as undergraduate, post-graduate and executive training.
The current denomination of "Venice School of Management" was chosen by the School in 2021 allowing for better recognition at an international level.