Education
Educational programme and summer school
The VeDPH provides teaching in training for students and researchers:

Master's Degree in Digital and Public Humanities, since 2020/2021
annual Summer School in Digital and Public Humanities (VeSSPH)
workshops and seminars open to staff members, colleagues, partners and external scholars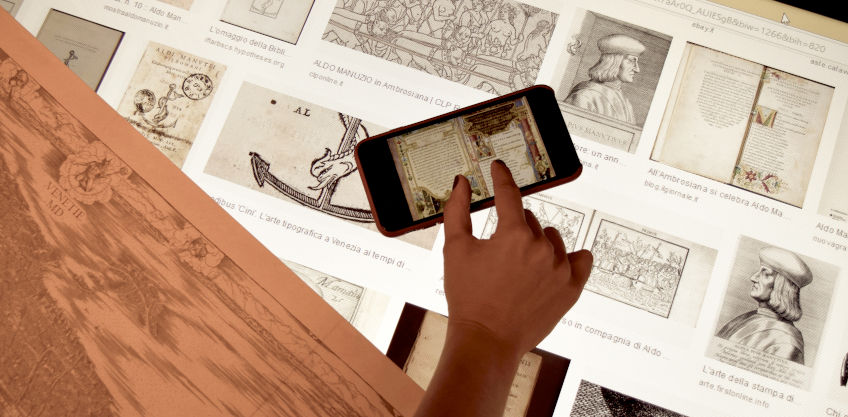 Master's degree in Digital and Public Humanities
The new 2nd cycle degree programme in Digital and Public Humanities will held completely in English. It offers the opportunity to apply digital methods and computational practices on the studies of literature, arts and history, focusing on the most important aspects of the cultural heritage and the inter-relations with social identity, cultural landscapes and communities.
The degree programme 2023/2024 provides a cross-disciplinary curriculum that promotes and support the dissemination of cultural knowledge; it inspires new perspectives and approaches to planning, analysing and interpreting textual, visual and multimedia contents.
The students will acquire the skills in
creating, managing, enhancing and disseminating cultural contents
digital publishing
creating and building multimedia cultural resources
web communication of humanities for general public
Master's degree in Digital and Public Humanities
Venice Summer School in Digital and Public Humanities
Venice, 11-15 July, 2022
The VeDPH Summer School aims at providing advanced and in-depth training to students and scholars in theories, technologies and methods applied to historical monuments, artifacts and texts in the interdisciplinary field of Digital and Public Humanities, focussing on cultural, archaeological, historical, literary, and artistic materials from Venetian sites and cultural heritage institutions. The school will give to the participants the opportunity to engage in debates about digital cultural heritage and public humanities while enhancing their competences and skills in digitising materials and sources and in modelling, analysing and visualising multimedia humanities data.
The VeDPH summer school will take place in historical sites and cultural venues across Venice and its surroundings. Each day will be dedicated to a specific academic field: history, art history, textual scholarship and archaeology. Teaching formats will include lectures, hands-on workshops, guided tours and experimental performances. Units will be planned and delivered by local experts and invited specialists. All classes will be taught in English.
The open events will be held in presence (please write to vedph@unive.it for registration) and online, at the following link:
Monday 11 July, 16:30-18:30, Aula B, Ca' Bernardo, Calle San Bernardo, Dorsoduro 3199. Chiara Zuanni (University of Graz), Cultural Heritage in a Digital Society: Sharing, Exepriencing, Creating. Link Zoom
Tuesday 12 July, 18:30-19:30, Biblioteca San Francesco della Vigna, Campo San Francesco, Castello 2786. The Godfather. Carte blanche for Peter Robinson (University of Saskatchewan).
Wednesday 13 July, 18:30-20:30, Sale Docks, Magazzini del Sale, Punta della Dogana, Dorsoduro 265. Paolo Cirio (artist and activist), Deprogramming Today's Sociality.
Friday 15 July, 18:30-20:00, Aula B, Ca' Bernardo, Calle San Bernardo, Dorsoduro 3199. Serge Noiret (European University Institute), The past as a common good: a digital, interdisciplinary,and participative approach. Link Zoom
Professional master in Digital Humanities
The professional master in Digital Humanities born in 2015, thanks to the collaboration of Department of Humanities and Department of Environmental Sciences, Informatics and Statistics of Ca' Foscari, offers an educational path devoted to application and development of digital tools for humanities, like as history, art history, philology, archival studies, museology. The professional master in Digital and Public Humanities ceased in 2019/20.