Contemporary art and curatorship
From documenta to the Biennale

In the first venture of its kind, the Summer School in Contemporary Art and Curatorship offers students the chance to gain insight into the management principles of two of the world's most important and influential contemporary art exhibitions the Kassel documenta and La Biennale di Venezia by bringing together the expertise of scholars, artists and curators based in the hosting cities Kassel (Germany), and Venice (Italy).
Programme
The Summer School will offer two distinct but interconnected 2-week modules that together will investigate the history, management principles and strategies of the two art institutions documenta and La Biennale di Venezia. Students have the chance to fully immerse themselves in contemporary art and curatorship for 4 weeks, through lectures and visits of exhibition spaces in Kassel, Berlin and Venice.
Students can choose to enrol in both modules, or in each module separately, and will be provided with a certificate at the end of each in order to request credit recognition at their home university.
Dates - 2023 edition
Module 1: "Inside Arts" (Kassel)
International Summer University Kassel (Uni Kassel, Germany), June 17 - July 2, 2023
Module 2: "Curatorship of Contemporary Art" (Venice)
Ca' Foscari School for International Education (Ca' Foscari University of Venice, Italy), July 3 - 14, 2023
Course contents
Module 1: Inside Arts
Location: Uni Kassel, Germany
Credits: 3
Applications: through the ISU Kassel website
The documenta is one of the most influential art institutions that exhibits current concerns and developments of Contemporary Art. This course will look at the different modes in which Contemporary Art addresses current social, political, and climate issues. We will look at documenta 15 with the lumbung practice proposed by Ruangrupa as an alternative to our reckless, accelerated and exploitative (of the people, of the Earth) present. By visiting documenta monuments and exhibitions related to the history of documenta and engaging in talks with members of the documenta team and researchers at the documenta Institute we will learn about the documenta's history, why it is of such importance to contemporary art and discuss recent topics. The seminar will be held in close cooperation with the documenta professors of the Kunsthochschule Kassel.
The university programme is combined with several leisure time activities, such as workshops and excursions. An optional excursion to Berlin can be included in the programme. In addition, students will be accommodated at a host family for the time of their stay. Due to this structure the programme guarantees a broad and realistic impression of German culture, historical heritage and daily life in modern society.
Programme - documenta module
"Inside Arts" provides insight in how to curate an exhibition of this dimension – from pre-planning to the management of the documenta, including international marketing.
The University of Kassel offers the chance to get involved with the theory and practice of documenta and to learn about its history to any students and graduates interested especially in Fine Arts and Cultural Sciences but also those interested in Economics, Marketing and Management. Even though previous knowledge in the selected field of topic can be useful for the completion of the course, the admission is not restricted to students of a similar subject. The university program is combined with several leisure time activities, such as workshops and excursions. Kassel's location in central Germany makes other destinations in Germany and Europe easily reachable within a few hours.
More information is available on the ISU Kassel website.
Module 2: Curatorship of Contemporary Art
Location: Venice, Italy
Credits: 6 ECTS
Intended as "large-scale perennial exhibitions of contemporary art", Biennials have proved to be "the medium through which most contemporary art comes to be known" (Elena Filipovic, Marieke Van Hal, Solveig Øvstebø, The Biennial Reader, 2010). Located in Venice, a city with an out-standing cultural offer and "mother of all Biennials", the summer school intends to explore the contemporary art system(s) on the basis of an exhibition format which acted as a model for the "Biennialization" of the present-day art world.
Programme - Biennale module
The two-week module will provide students with an up-to-date insight into the history and the present activities of the Venice Biennale in the framework of the exhibition and curatorial studies. The programme will alternate in-class learning activities with on-site visits to selected venues of the 18th International Architecture Exhibition (international exhibition, national pavilions, collateral events) and with visits to historical venues of Fondazione La Biennale di Venezia.
The programme is implemented with targeted training activities on exhibitionary and curatorial practices from five focus areas:
Sub-Saharan Africa
East Asia
Latin America
Russia, Caucasus and Central Asia
Middle East, North Africa and South Asia (MENASA region)
For each focus area, a dedicated instructor with expertise in both academic lecturing and curatorial practice will hold in-class seminars and talks with artists and curators from the related areas. The programme will combine individual study and teamwork activities. Assignments will be given upon oral presentations.
Applications, Fees and Arrival Information
Applications for the Summer School in Contemporary Art and Curatorship are now closed.
The Call for Applications with details on fees and on the application process is available on this webpage.
Any information on pre-departure, accommodation and our campus will be made available at the same webpage as above.
Venice Faculty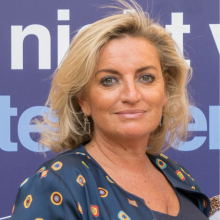 Programme Director
Silvia Burini is Professor of History of Contemporary Art, History of Russian Art and Curatorship at Ca' Foscari University of Venice.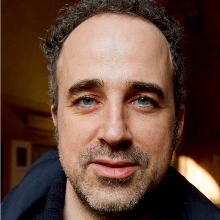 Executive Director
Matteo Bertelè is Professor of Contemporary Art, History of Russian Art and Curatorship at Ca' Foscari University of Venice.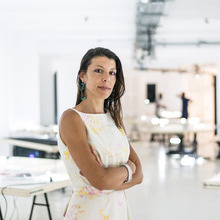 Elena Agudio
Elena Agudio (PhD) is art historian and curator. Between 2013 and 2022 she has been artistic co-director of SAVVY Contemporary – The Laboratory of Form-Ideas. She also writes and teaches, currently being theory lecturer at the Master Degree in Spatial Strategies at the Weißensee School of Art in Berlin. In 2017 and 2018 she was Guestprofessor at HFBK in Hamburg and Resident Fellow at Helsinki University of the Arts. The principal concerns of her practice are: migration and diasporic belonging, decanonisation, feminisms, ecological and planetary habitability, and the creation of sustainable infrastructures for and with vulnerable communities. Since December 2022 she is the new director of Villa Romana in Florence.
Among the last curated and co-curated projects: Latitude on Air: Unsettling Power Relations (radio festival with Goethe-Institut and reboot.fm); Exlamating Still! On the Noise of Images (Rencontres de Bamako – African Biennale of Photography); SAVVY FUNK. An iteration of Every Time A Ear di Soun — a documenta 14 Radio Program (SAVVY Contemporary, Berlin, in collaboration with Documenta 14 and Deutschlandfunk).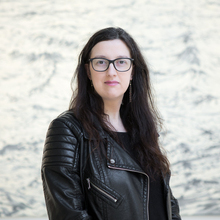 Manuela Lietti
Manuela Lietti is an independent art critic and curator specializing in contemporary Asian art who currently lives and works between Beijing and Milan. Since 2003, she has been active as a curator, critic, and coordinator of gallery and museum exhibitions, as well as public art projects, in China and abroad.
As a curator, she has worked with various institutions, including La Biennale di Venezia (Venice), the Israel Museum (Jerusalem), CAFA Art Museum (Beijing), Haus der Kulturen der Welt (Berlin), the 2010 Carrara Sculpture Biennale (Carrara), the Chinese Ministry of Culture (Beijing), Three Shadows Photography Art Centre (Beijing), the Italian Ministry of Culture (Rome), Galleria Continua (Beijing), Galleria Massimo De Carlo (Hong Kong), Capsule Shanghai (Shanghai), Cassina Projects (Milan) and the 2019 Shenzhen Bi-City Biennale of Urbanism/Architecture (Shenzhen). Her texts have appeared in numerous print and online publications worldwide, such as Arte e Critica, Artribune, Art Asia Pacific, Flash Art International, Frieze, Artforum.com.cn, and Artron.net. She cooperates with publishing house Skira, for which she is curating a series of monographs on Chinese artists. She regularly lectures at the Università degli Studi di Milano Statale in Milan.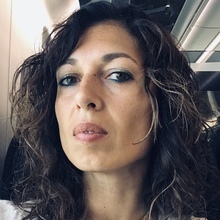 Sara Mondini is art historian of South Asian and Islamic worlds. She is actually adjunct professor at Ca' Foscari University of Venice and at FIT-Fashion Institute of Technology at Milan Politecnico, where she teaches Art and Civilization of the Islamic World and East Asian Art and Civilization.
She has conducted extensive research on Indian and Islamic art and architecture in India, Middle-East and North Africa, that have led to the publication of several articles. She is particularly interested in the role of visual cultures in the MENASA region, in their role in the process of identity building and political propaganda, in their perception and in the underpinning of historical, social and religious contexts. She has collaborated with the "Biennale Sessions" programme in organizing visits and lectures at the Venice Biennale and with Treccani on the Encyclopedia of Contemporary Art as scientific advisor for the thematic areas 'South Asian art' and 'Art from the Arab world, Iran and Turkey'.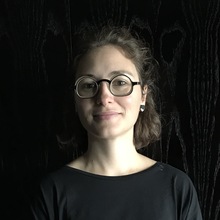 Camilla Querin
Camilla Querin is Assistant Professor of Art History at Ohio Wesleyan University. She specializes in modern and contemporary art with a focus on Brazil. Her research, both academic and curatorial, focuses on the intersection of visual arts with politics across the Americas, from the independence movements of the nineteenth century in Latin America to Latinx activist art in the U.S. today.
She has curated exhibitions and worked in museums in New York and Los Angeles, and earned her doctorate in Art History at the University of California, Riverside, where she was UCR's inaugural Fellow at the California Museum of Photography. She holds a master's degree in Latin American and Caribbean Studies, and Museum Studies from New York University, and a master's degree in Economics and Management in Arts, Culture, Media and Entertainment from Bocconi University. Her writings have appeared in "Latin American and Latinx Visual Culture", "Modos: Revista de História da Arte", and the "Eaton Journal of Archival Research in Science Fiction".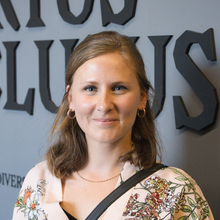 Maria Redaelli is a post-doc research fellow at the Department of Philosophy and Cultural Heritage at Ca' Foscari University of Venice, where in 2022 she obtained a Ph.D in History of the Arts with a thesis on New Media Art in Russia. At the same university, she acts as coordinator of the scientific secretariat of the Center for Studies in Russian Art (CSAR).
At the CSAR Center she created and supervised the online programs on the social networks. She coordinated the multimedia installations for the exhibitions "Russian Revolution. Art from Diaghilev to Abstraction. 1898-1922" (Gorizia, 2017-2018) and "Gely Korzhev. Back to Venice" (Venice, 2019).
Since 2015 she is assistant of CYLAND Media Art Lab for the exhibitions held at Ca' Foscari in the framework of the Art Biennials. In 2019 she was assistant curator of the "12 Cyfest. ID. Art: Tech Exhibition". She co-edited the catalogue "Sostenibilart. Ambassadors of Sustainability" (2022, Venice University Press).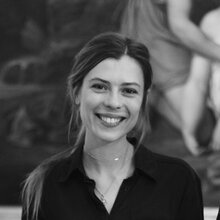 Alexandra Timonina
Alexandra Timonina is an interdisciplinary researcher and public programmes specialist based in Venice. She obtained her Ph.D and Master of Arts from Ca' Foscari University of Venice, where she currently teaches Visual Arts at the School for International Education. She is a member of the scientific secretariat at the Centre for Studies in Russian Art (CSAR) at Ca' Foscari.
Since 2017 she collaborates with the Venice Biennale co-developing and leading educational experiences. She has contributed to a wide range of local and international art projects and is now working on a monograph, forthcoming in 2024. Her academic interests include contemporary art, cultural history, exhibition studies and exchange networks in early twentieth-century Russian and European art.
Contacts
Last update: 22/11/2023