UNESCO Chair
Water, Heritage and Sustainable Development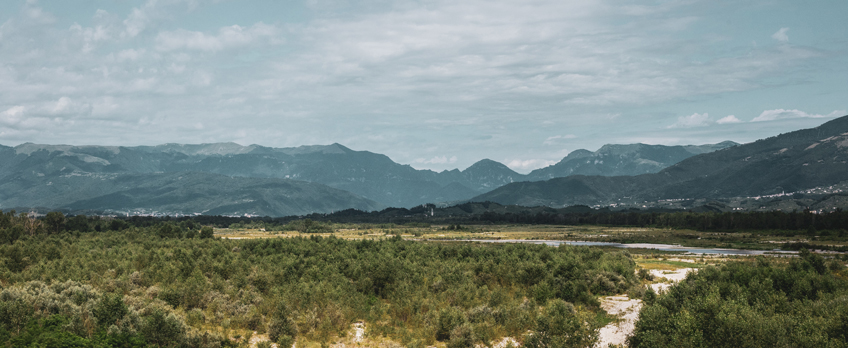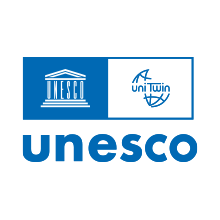 The Chair "Water, Heritage, and Sustainable Development" established at Ca' Foscari University of Venice focuses on water culture and hydropolitics from the transdisciplinary perspective of historical geo-anthropology, that is, from the viewpoint of the Anthropocene transformation of the planetary ecosystem. It particularly investigates flows of water, people, knowledge and finance, in connection with aquatic landscapes such as Venice and its Lagoon.
It is active within the programme UNITWIN/UNESCO, which promotes inter-university cooperation and networking to enhance institutional capacities through knowledge sharing and collaborative work. It also builds bridges between academia and civil society, and is committed to education and the development of novel forms of dissemination through collaboration with water museums.
Goals
The UNESCO Chair "Water, Heritage, and Sustainable Development" aims to open up new perspectives on water sustainability at the encounter of research and education.
Concerning research, the Chair promotes the comparative investigation of historical waterscapes in different sites across the globe by looking at the epistemological connection between social and ecological knowledge in water-landscapes engineering. In doing so, a Venetian and international network of scholars has been established in order to addresses one of the most urgent questions of today's hydrogeology, that is, the natural-cultural nexus, as indicated in the IX strategic plan of the UNESCO Intergovernmental Hydrological Program: "What is the role of water in… the dynamics of human civilization, and what are the implications for contemporary water management?" (IHP-IX Strategic Plan, Annex 2, n. 23). The main research objective is to comprehend water heritage as an open-ended historical geo-anthropological process, assess the current predicament, marked by socio-ecological imbalances, and assess alternative pathways to a sustainable future. By looking at the water-cycle from a historical-material and cultural perspective, the Chair seeks new meaningful pathways to address the environmental crisis of the Anthropocene by cross-disciplinarily integrating the agendas of socio-hydrology and hydro-sociology.
Concerning dissemination and education today, it is more urgent than ever to reconnect people with the valuable water-related natural and cultural assets and strengthen educational programmes also in cooperation with museums that exhibit the variety of the unique and exceptional aquatic heritages of the world.
In considering the approaches of the environmental humanities to achieve the UN Sustainability Development Goals (SDGs), the Chair cooperates with other UNESCO Chairs to support the implementation of crucial Resolutions of UNESCO-IHP (Intergovernmental Hydrological Programme): the first on Water Sustainability Education [pdf] (2018) and the second on the World Inventory of Water Museums (2021). Thus, the Chair is active in investigating specific issues related to education and training needs of museums and institutions affiliated with the Global Network of Water Museums.
The Chair was established in 2021 and is housed at NICHE (THE NEW INSTITUTE Center for Environmental Humanities), which is located at Ca' Bottacin, Venice.
Goals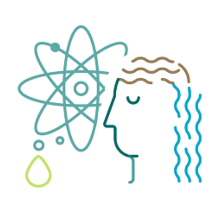 Identify and foster new interdisciplinary approaches for connecting natural and human sciences to water heritage (both natural and cultural, tangible and intangible) and generating innovation through research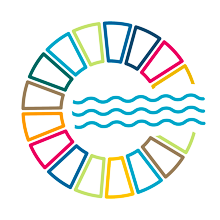 Focus the attention and interest of all water museums and WAMU-NET members towards the 2030 Agenda for Sustainable Development with reference to any kind of water-related heritage, including 'minor' heritage, water values, and other intangible aspects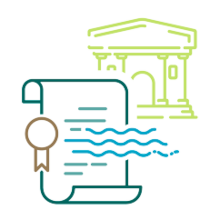 Address capacity building needs and training gaps of water museums world wide, with specific reference to the members of the Global Network of Water Museums (WAMU-NET), and promote cultural diversity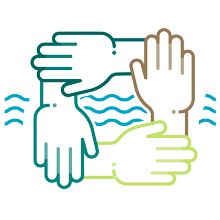 Foster cooperation with other high-level research centers and international organizations, including UNESCO Chairs and Centres, to ensure that the international community of water museums has a stronger role in the present debate on water sustainability education
Lectures and webinars
The UNESCO Chair "Water, Heritage and Sustainable Development" organizes, in cooperation with the Global Network of Water Museums (WAMU_NET) and Civiltà dell'Acqua International Centre, a series of lectures and webinars for the period 2021-2024.
Webinars are addressed to the staff of water museums, scholars, researchers and professionals in the fields of water.
Water, Culture, and Society
Between Ancestral Practices and Freshwater Multifunctionality
The second series of lectures and webinars organized by the UNESCO Chair in cooperation with THE NEW INSTITUTE Centre for Envrironmental Humanities (NICHE) at Ca' Foscari University of Venice took place from 29 September to 6 December 2022. Among the different scholars and practitioners invited for this year, the pioneering water anthropologist Veronica Strang (Durham) gave a keynote lecture on indigenous water beings and multi-species democracy.
In connection with this year's World Water Day theme dedicated to Groundwater - entitled 'Making the Invisible Visible', the side event organized within the UN-Water Summit on Groundwater in Paris and the 4th International conference of water museums complete the educational offering for 2022.
Specific lectures focused on the following topics: ancient knowledge and hydro-technologies; cosmological and legal frameworks; sustainable groundwater management.
This year's series is organized in cooperation with the UNESCO Chair on 'Rivers and Heritage' (University of Tours, France), the UNESCO Chair on 'Water and Culture' (University of the Republic, Montevideo, Uruguay) the ERC grant 'Water Cultures – The Water Cultures of Italy 1500-1900' at Ca' Foscari University of Venice, and the Global Network of Water Museums (WAMU-NET).
The planned lectures will be held in English, Spanish, and French.
For information please write to: unescochair.water@unive.it
More info
Programme 2022 "Water, Culture, Society"
11th October 2022
Francesco Vallerani


University Ca' Foscari of Venice, UNESCO Chair holder, Italy

4.47 M

Javier Taks


University of the Republic, UNESCO Chair holder, Uruguay

3.47 M
18th october 2022
Inti Calvijo


University of the Republic, UNESCO Chair team member, Uruguay

2.63 M

Julieta Lopez


Uniersity of the Republic, Uruguay

3.48 M
26th October 2022
Lahcen Kabiri and Oasis Ferkla
Moulay Ismail University and Association for Environment and Heritage, Errachidia, Morocco

18th November 2022
25th November 2022
Tim Soens


University of Antwerp, Belgium

14.41 M
6th December 2022
Eriberto Eulisse


University of Venice, UNESCO Chair coordinator, Italy

1.14 M

Eddy Moors


Rector of the IHE, Delft, Netherlands and President of the WAMU-NET

1.91 M

Elizabeth Lictevout


IGRAC - International Groundwater Resources Assessment Centre, Delft, Netherlands

3.29 M

Jordi Morato Farreras


Universidad Polytecnica de Catalunya, Barcelona, UNESCO Chair holder, Spain

7.66 M

David Gentilcore


Ca' Foscari University of Venice, Italy

3.00 M

Sara Ahmed


Living Waters Museum, India

3.06 M

Farah Hamamouche


CIRAD, Algiers, Algeria

1.14 M

Monica Cardillo


University of Limoges, France

408 K

Francesco Vallerani


University Ca' Foscari of Venice, UNESCO Chair holder, Italy

1.16 M
Programme 2021 "Beyond Museums"
Tools for promoting the natural and cultural water heritage
The first training course organised by the Chair will be held online in form of a webinar series and will focus on different tools, strategies and good practices aimed at promoting water heritage outside museums.
The course includes 12 webinars and 24 highly qualified speakers from different nationalities. It will run on Zoom every Friday from 13.00 to 15.00 CET starting from the 22nd of October and until the 21st of January 2022.
During the course, the following topics are presented and discussed: inland hydrography, riverscapes and urban waterscapes; reading and interpretation of ancestral technologies; heritage mapping and digitization; itinerary design and digital audioguides; methodologies to build participative approaches for enhanced water management; eco-museums and community-led water museums; visual anthropology, collection of oral histories and video interviews; water as sustainable tourism resource; engaging audiences outside museums.
Course presentations
2021
22nd October 2021
29th October 2021
5th November 2021
12th November 2021
19th November 2021
26th November 2021
3rd December 2021
10th December 2021
17th December 2021
2022
7th January 2022
14th January 2022
21st January 2022
Events and news
Caricamento...
Past events and news
Partners
Other UNESCO Centres and Chairs
linked to the training activity for water museum